Anti Dooring Gallery: Graphics & Photos for Dutch Reach Promotion
Double click on images for enlarged view, though not all do so!
ADDITIONAL 'DUTCH REACH' & ANTI-DOORING GRAPHICS
For pre-Dutch Reach Project anti-dooring graphics from around the globe --
Use this Google Shared Link.  [Click on each image to enlarge.  Use 'Save as' to download.]
For additional graphics created or found following this Project's inception:  
Use this DropBox Link.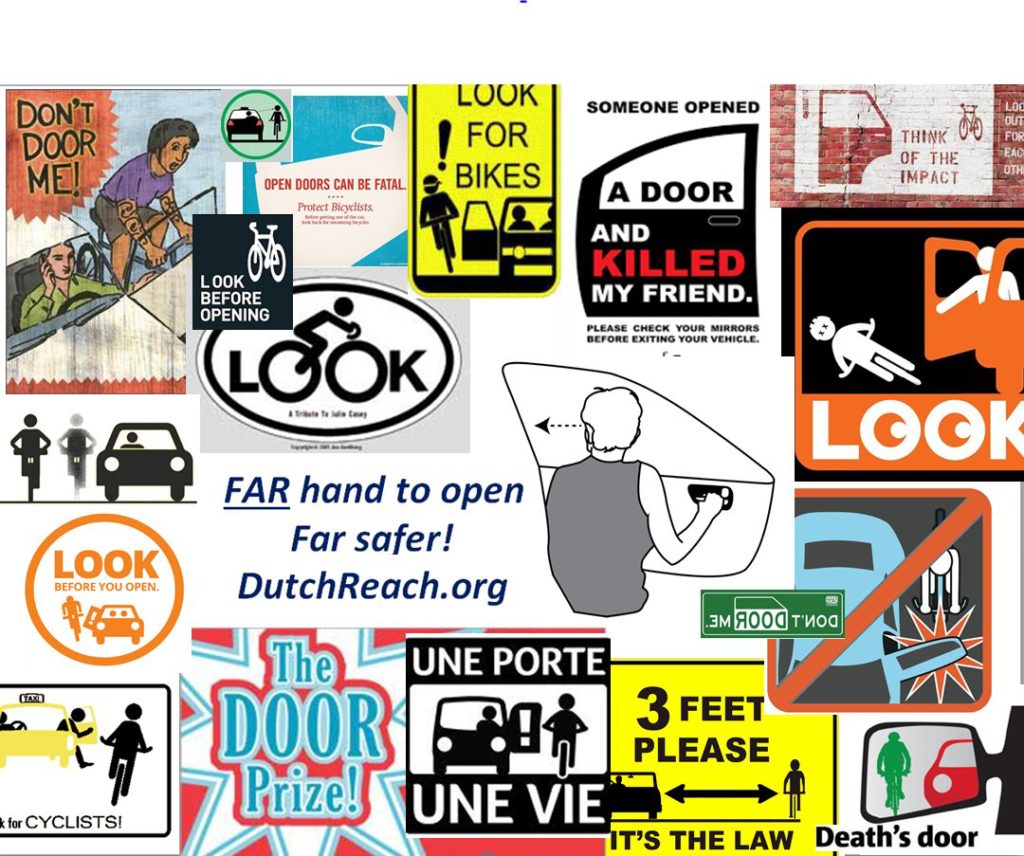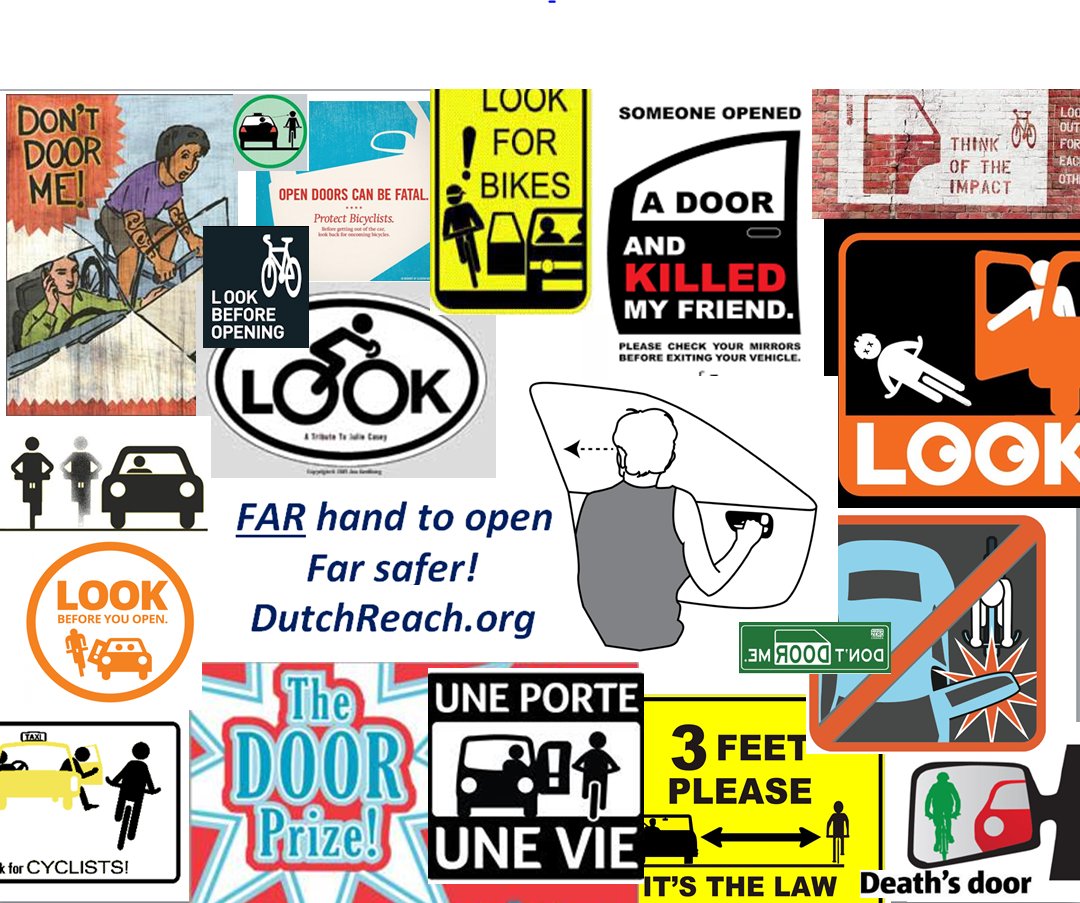 On Image provenance, Sourcing, Use Considerations & Concerns
Dear Viewer, Potential image user, or Possibly aggrieved content creator,
Images assembled for the gallery and/or used on this Dutch Reach Project website are here for the purpose of saving lives and limbs, preventing life-altering disabilities, reducing the personal losses & society damages, costs, anxieties, time burdens and disruptions caused by imprudent & avoidable doorings of fellow road users, and calamity to heedlessly exiting drivers & passengers.  
As told elsewhere, the Dutch Reach Project is a fully volunteer site and grassroots campaign built to provide advice, tools & resources to disseminate the Dutch far hand method for safer exiting of vehicles.  It is more than non-profit:  No funds are solicited; it exits & operates at my own personal ongoing expense, time & effort spent.  Volunteers are all truly volunteers, and vast value has been added by independent and motivated national & international public & private, individual, governmental and corporate "contributions" in-kind, inadvertent and by intent.  Such new de facto contributions include images, articles, blogs, posts, videos, public service and good will, the better and best of which have been incorporated, mostly with citation and credit, into this website for further sharing and possible use.
For my part, being eager to get the word out and constrained by  limited time & energy, I apologize for not providing detailed sourcing on each image, but over time I hope correct these omissions.
For all these reasons given above, I hope any transgressions of copyright or lapses in providing credit where credit is due, will be forgiven if not indulged.  To any content creator who feels aggrieved or desirous of credit or to have their unapproved contribution to the public good withdrawn from this site, please contact me and I will seek to address your concerns.
--  Michael Charney, Dutch Reach Project